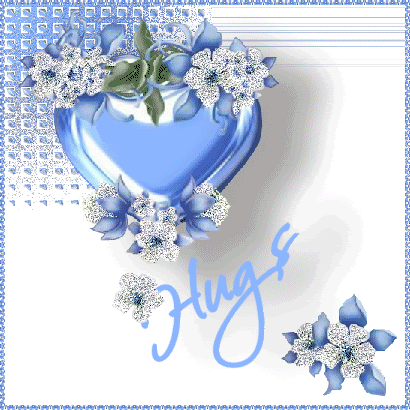 My Tysabri Diary...happy Sunday to all of you!

Here is an e-mail that I just sent off to the National Multiple Sclerosis Society...And the National Multiple Sclerosis Society is supposed to be keeping MS patients informed and up-to-date? Good grief, they irritate the hell out of me...and is Biogen or Elan doing anything about this either? Sheesh. Won't you send a quick e-mail out to them too, please?


Oh, and today I stood up for approximately 15 seconds before my knees buckled underneath me...

Woooooooohooooooooo!

(Albeit with my caregiver holding on to me)... I know it really doesn't sound like much to most of you, but for me, being stuck in this wheelchair since June 5, 2005... this is HUGE. Lordy, I

love

Tysabri (hate the physical therapy though) heehee. Have a good one guys -


Dear Ms. Castor:

I hope this e-mail finds you well. I have reviewed the NMSS website regarding Natalizumab/Tysabri, and I find the data from the NMSS site woefully outdated. This data is being released through Google Alerts as of yesterday, October 6th, 2007.

Specifically, your website information located at:
http://tinyurl.com/3dghrl indicates: "
At the present time, safety and efficacy of treatment with Tysabri beyond two years are not known...
Last updated August 7, 2006
", when in fact Three Year Safety and Efficacy data was released quite a while ago. See: "
The findings from the safety update combined with the data showing the sustained effect of TYSABRI in patients treated for up to three years, contribute to our evolving understanding of the utilization of this therapy as an important treatment option for people living with the debilitating effects of MS," said Paul O'Connor, MD, St. Michael's Hospital, Toronto, Ontario, Canada, lead investigator of the TYSABRI extension study
"
3 May 2007
Data Presented at the American Academy of Neurology's Annual Meeting Provide Update on Utilization and Safety of TYSABRI® in Patients with Multiple Sclerosis Additional Data From Extension Study Presented Show TYSABRI Benefit is Sustained Over
Three Years
http://www.elan.com/News/full.asp?ID=995005


Obviously, the National Multiple Sclerosis Society is performing a terrible disservice to MS patients by providing them with only outdated information regarding Tysabri.

It would be appreciated if the NMSS would update their website immediately as to this most current Natalizumab/Tysabri information above, so that MS patients can be readily kept apprised of up-to-date information with regard to their DMD treatment options.

Respectively submitted,

Lauren Roberts
(((hugs)))
Love, Lauren :)
A very
proud
member of
www.MSpatientsforchoice.org